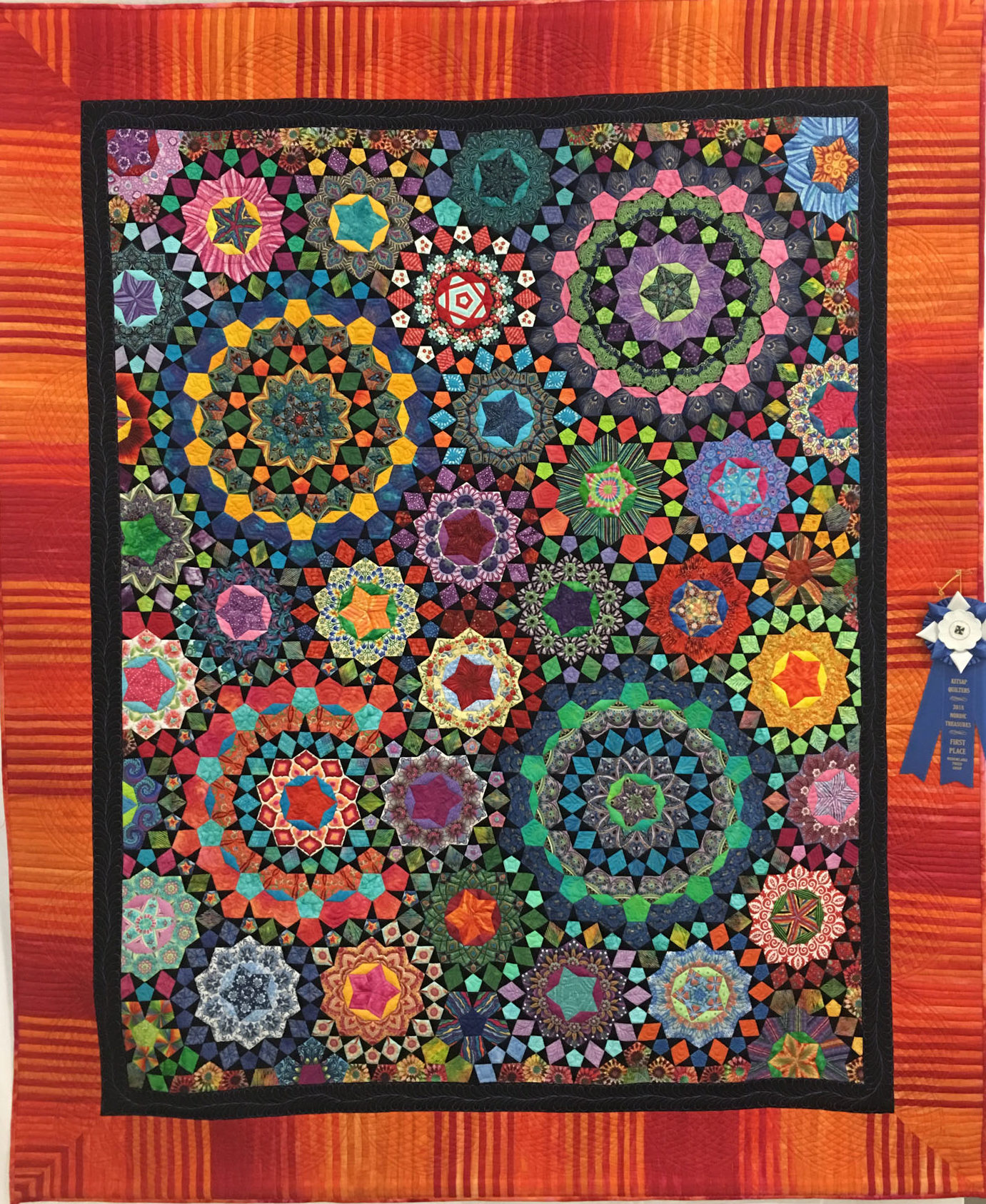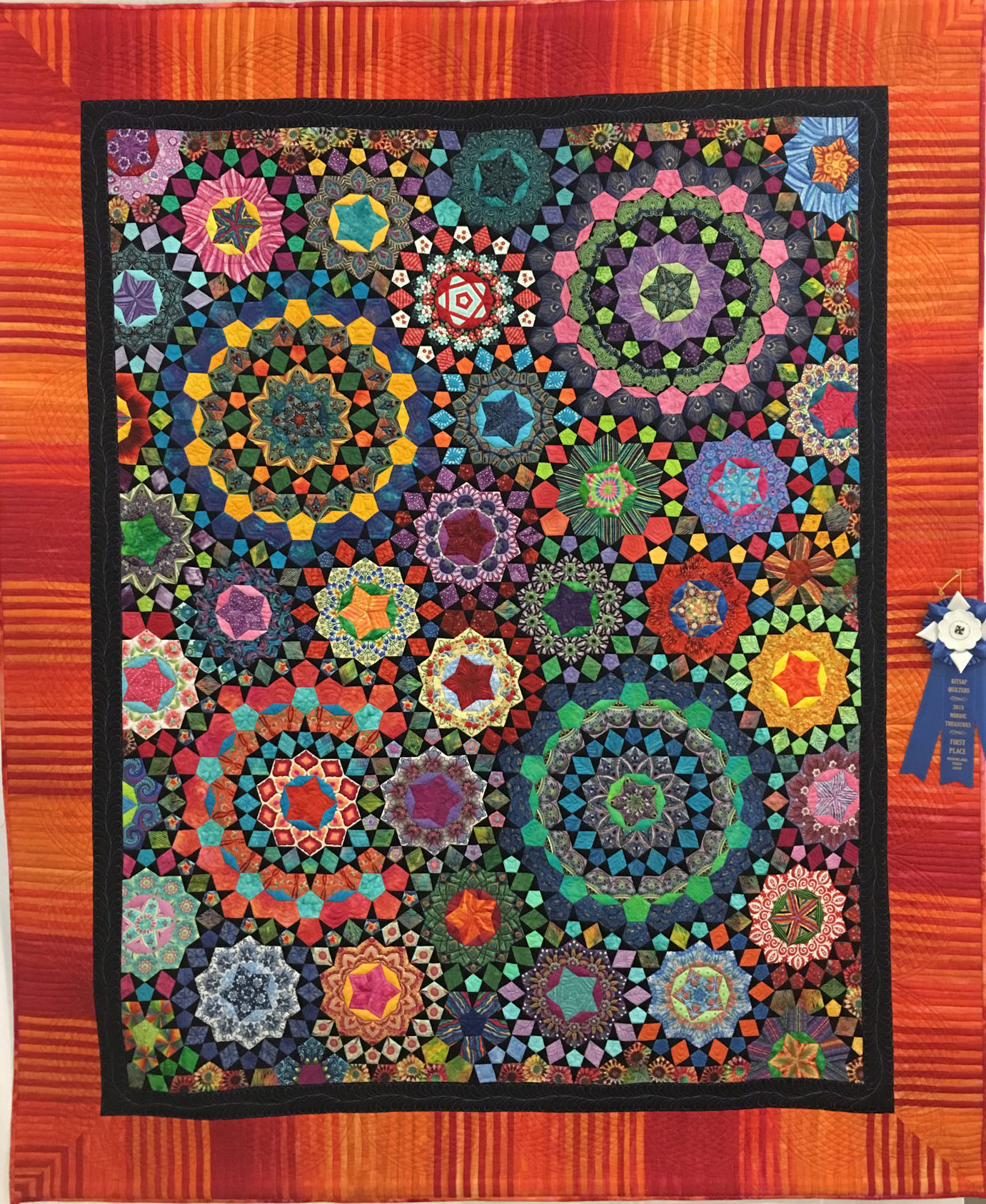 Our Mission
Kitsap Quilters was established to foster and encourage the art of quilting, both in its traditional approach and its contemporary adaptation, to bring together those who love the art form and to share the art form with the community.
"A Passion for Color"  made by Ann Trujillo, quilted by Celeste Alexander, 1st place Med/Lg Group, 2018 Kitsap Quilt Show
About Us
We are over 150 quilters who love to quilt! The Kitsap Quilters guild offers opportunities to learn, sew with others who are passionate about quilting, make friendships with creative people, contribute back to our community, participate in groups – large and small – and to display our work at our annual Quilt Show.
We draw from a large geographic area.  Most of our members live (at least some of the year) on the Kitsap Peninsula, but some live further away.  Our members have a wide variety of expectations from our guild – some only want to attend the General Meetings while others are looking to sew with others at least once a week.  Some members are deeply involved in donating quilts while others are committed to keeping our group organized.  No matter your needs, or time commitment, Kitsap Quilters offers a venue for your creative sewing expressions.
General Meetings
We meet on the Fourth Tuesday of every month at the North Point Community Church. 1779 NE Hostmark St., Poulsbo, WA 98370
(across from North Kitsap High School at the corner of Hostmark and Caldart).
Social 6:30pm, speaker/program begins at 7:00pm (August and December meetings start earlier)
Join Us
If you enjoy quilting or even just want to try it out for the first time, come join us, make new friends, learn and share.  Take part in any or all of what we do and gain access to our extensive book, tool and gadget library.  Membership is just $30/year and we encourage our members to be involved in the guild and annual quilt show.