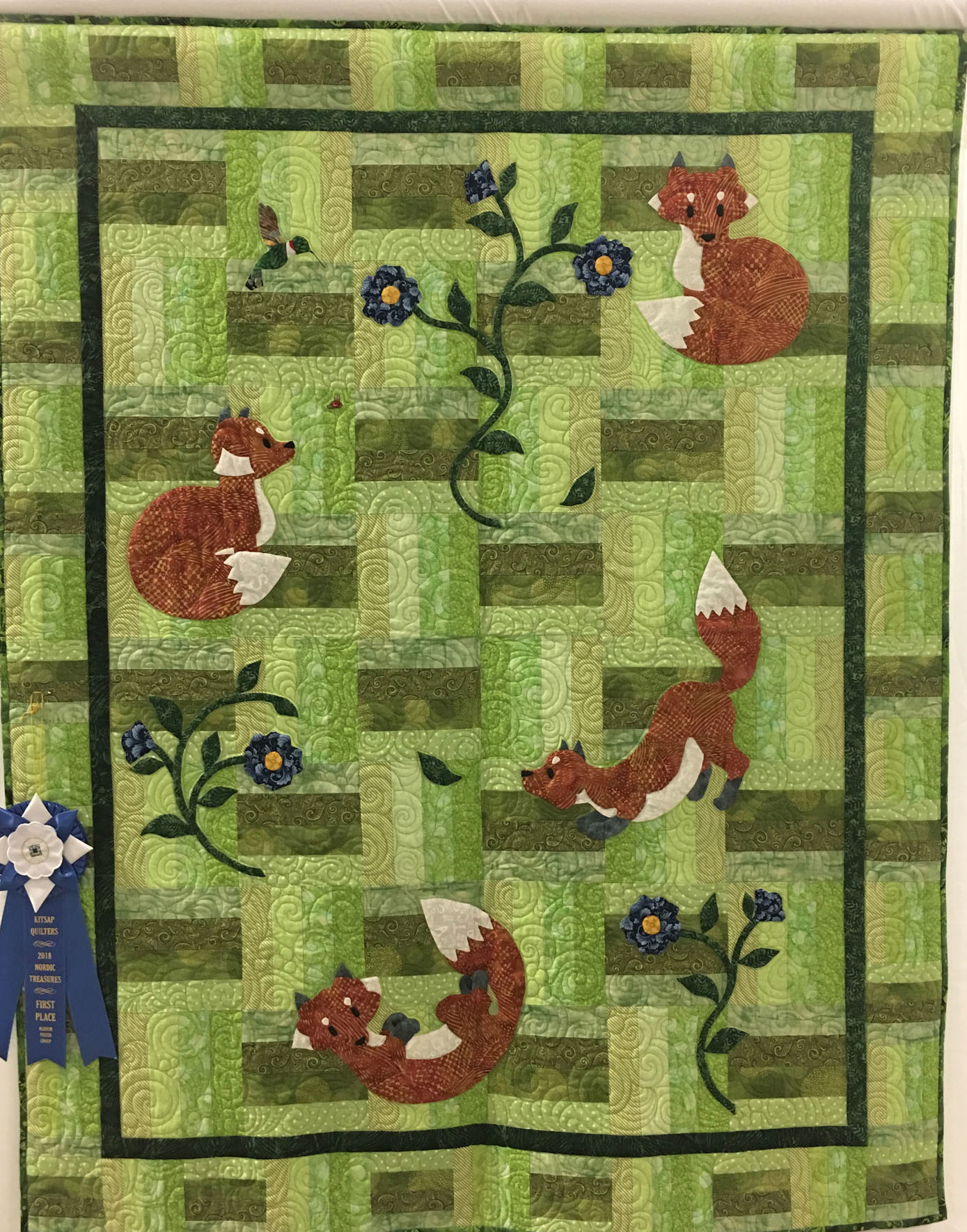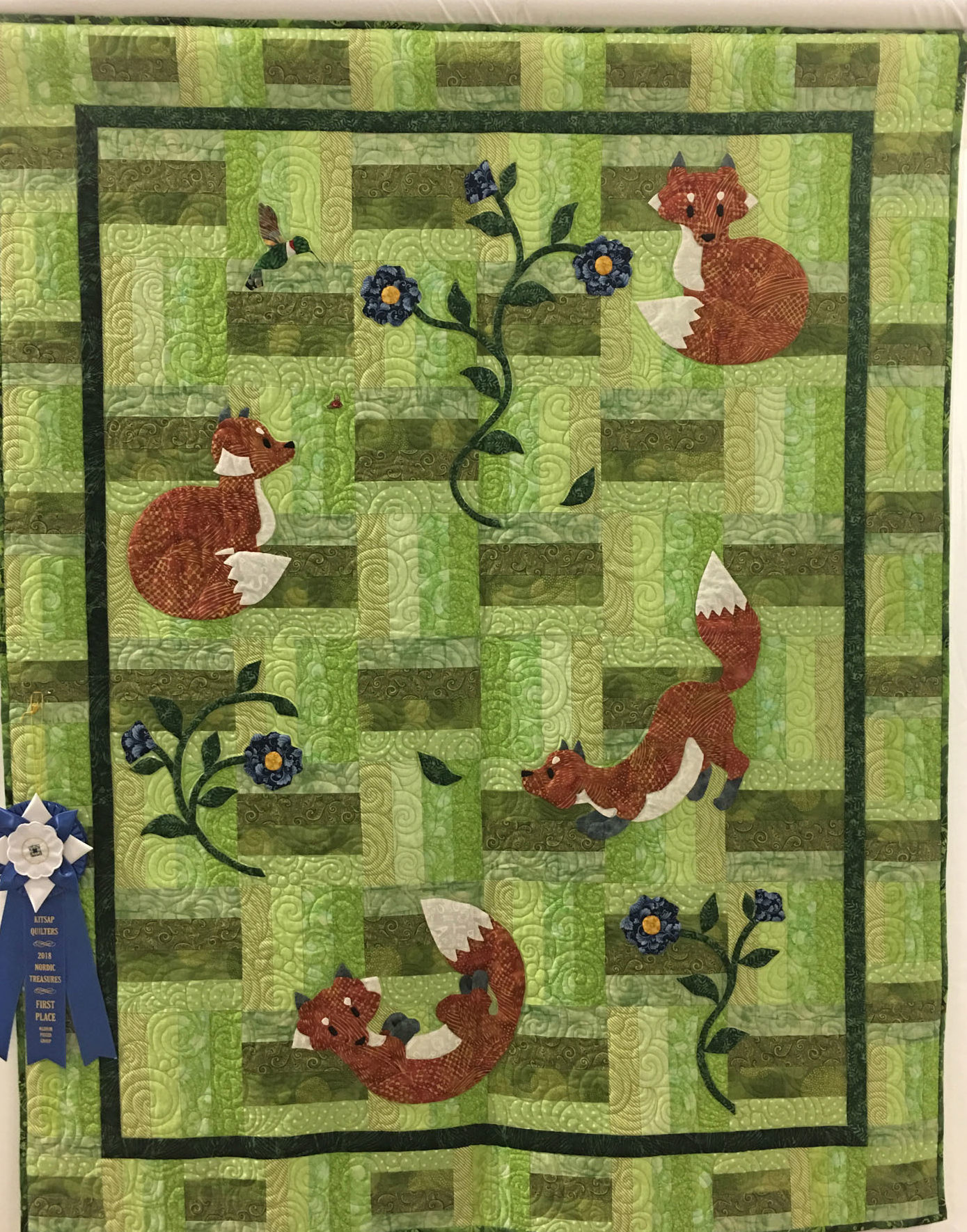 Giving Back
Making quilts for children and families in difficult times and funding an annual fiber arts scholarship are just some of the ways we give back to the community.
614 "Quilt for Kaci" made by Sharon Broom, quilted by Rainy Day Quilts, 1st place Medium Group Quilt, 2018 Kitsap Quilt Show
Kitsap Snuggles
Kitsap Quilters donated over 300 stuffed animals and dolls wrapped in small quilts last year to to our local police and fire depts, DSHS, State patrol and Mary Bridge Children's Cancer Care ward. The quilts with their "babies" are delivered with a ribbon and a card from the guild in times of crises and at Christmas.
Read more about how you can help children with Kitsap Snuggles
Kitsap Cuddles
We make quilts for the Harrison Hospital Birthing Center in Silverdale for distribution to medically or financially "at risk" infants. Cuddles supporters participate by creating quilts or donating fabric and materials so these babies have a special blanket of their own when they go home from the hospital.
Hospice Quilts
To send love and provide comfort for Hospice patients and their families during the end of life stages, we donate quilts to the Hospice Care Center in Bremerton, WA for families to take home with them after the passing of their loved one.
Kitsap Quilters' Fiber Arts Scholarship
The next application open period will be January 1, 2021 to April 1, 2021.
Our committee will review all applications and select the individual that most closely meets the requirements of the scholarship. (Please note that we do not require a financial statement from any applicant.)
Applicants for the 2021 Scholarship will be notified by email on or before April 30, 2021.
Upon selection, the student will be notified of his/her selection and required to sign an agreement to use the scholarship in their course of Fiber Arts study. Upon receipt of the student's agreement, our treasurer will forward a check for $2000 to the appropriate institution's Financial Aid office.
If you have any questions, please contact the Scholarship Committee Chairperson, Kitsap Quilters' Quilt Guild.
To apply for the $2000 Kitsap Quilters Guild Fiber Arts Scholarship, each applicant must:
have graduated from high school at least two years prior to application for the scholarship
have completed course work above the 100 level
be a Washington State resident and enrolled in an accredited college, university, or technical institution
be enrolled in an Fiber Arts program, including, but not necessarily limited to sewing, weaving, clothing design, quilting, dyeing, basketry, curatorship and preservation, history and technical production of textiles. (Art courses that include design, composition, surface design, and art history are also considered.)
have a minimum GPA of 2.0 on a 4.0 scale
For a scholarship application, please click HERE