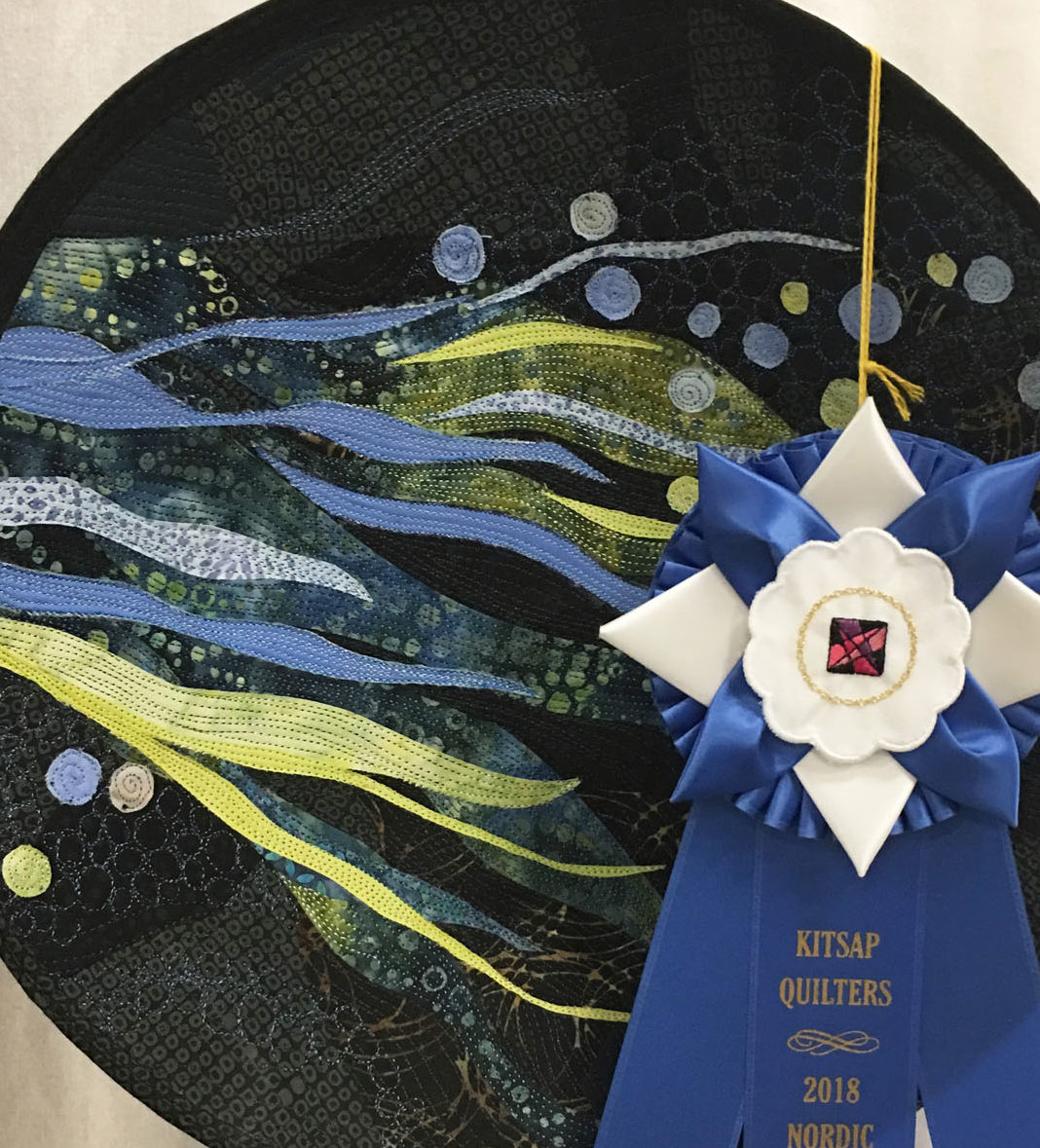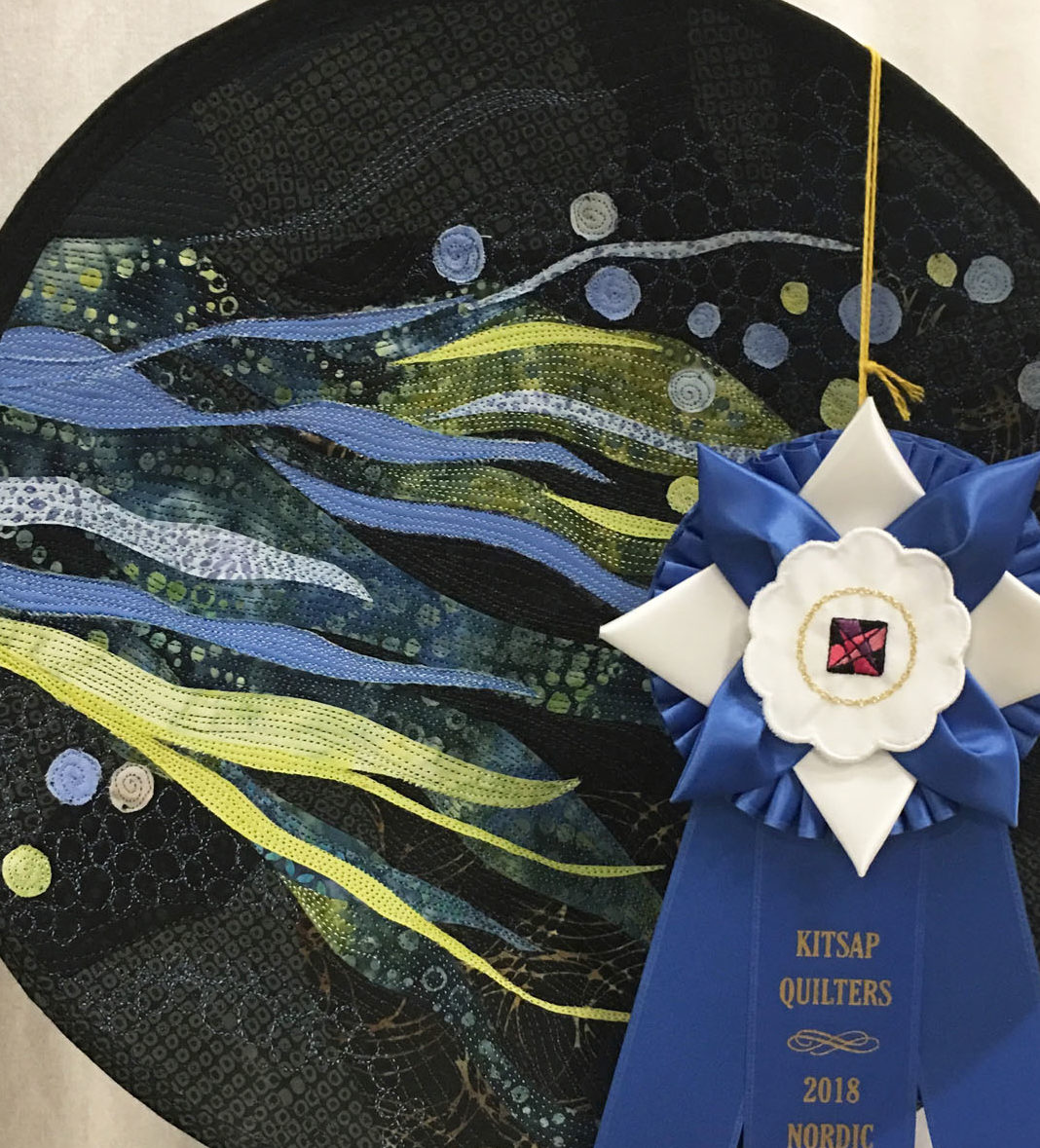 Join the Guild and join the fun!
1005 "Into the Deep" made and quilted by Carol Michel, 1st place Miscellaneous Category, 2018 Kitsap Quilt Show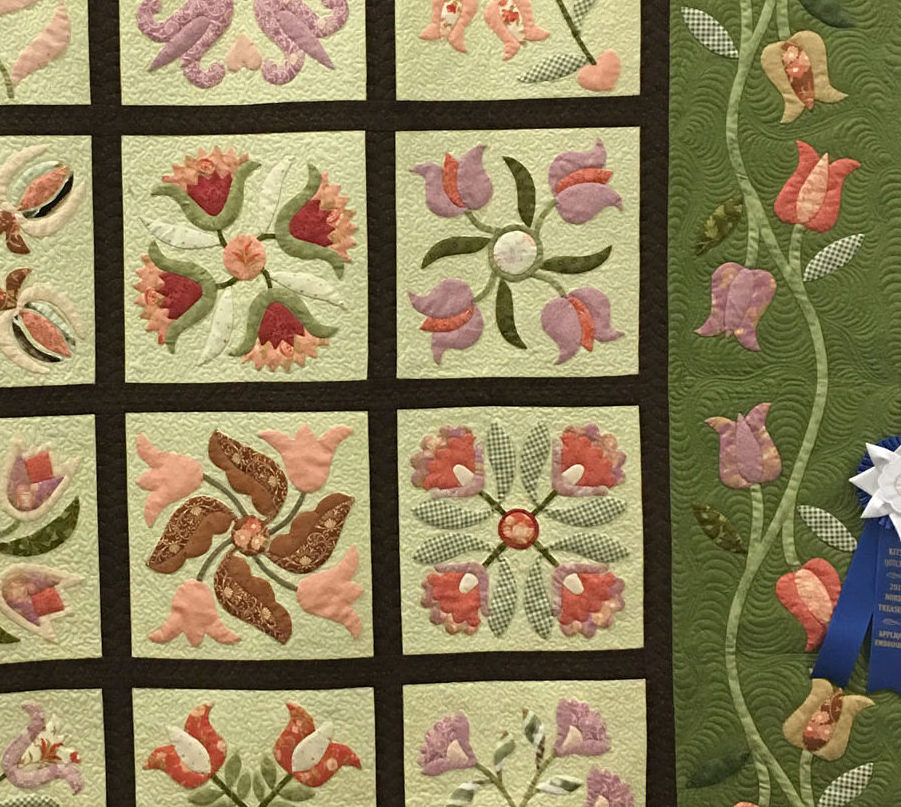 What We Do
As long as there's fabric in your stash, we have inspiration for you. 
811 "Tulips in the Park" by Mary Polensky, quilted by Jacque Noard, Applique/Embroidery 1st place, 2018 Kitsap Quilt Show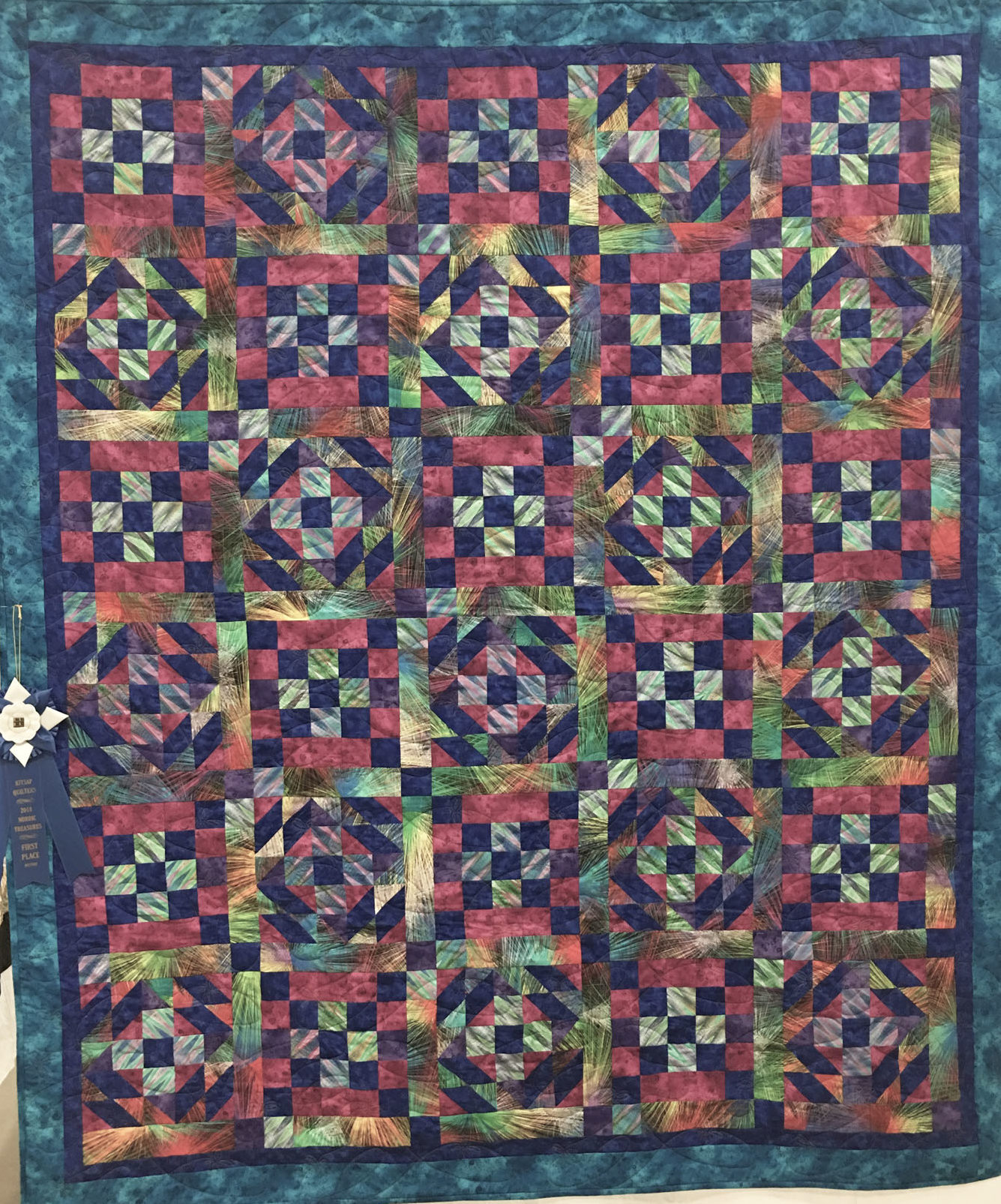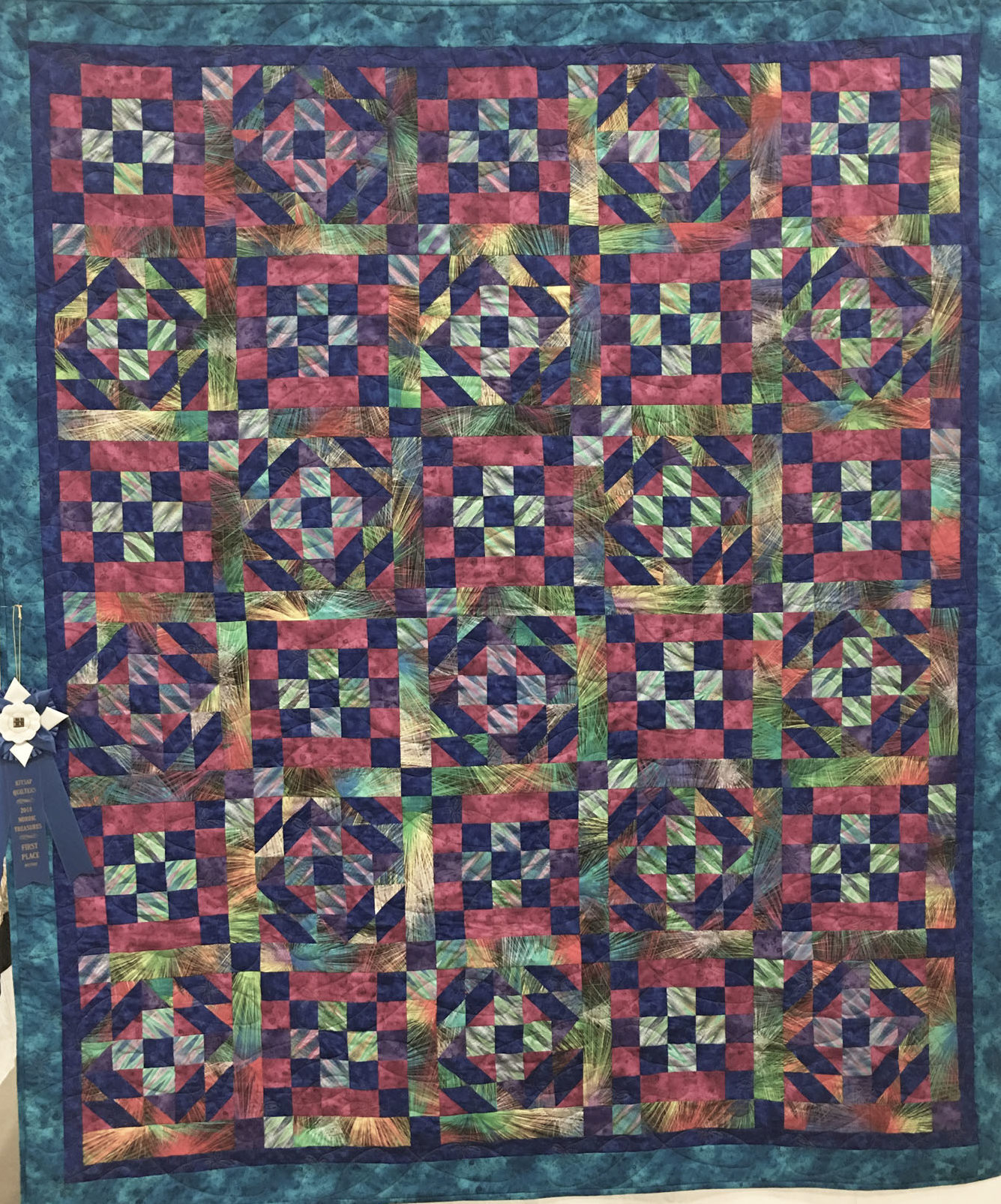 Surround Yourself with a Wealth of Knowledge and Positivity.
1402 "Oh My Goodness, Could There Really be More Color?" by Linda Eakin-Johnson, quilted by Miriam Gill, 1st Place Mystery Quilt, 2018 Kitsap Quilt Show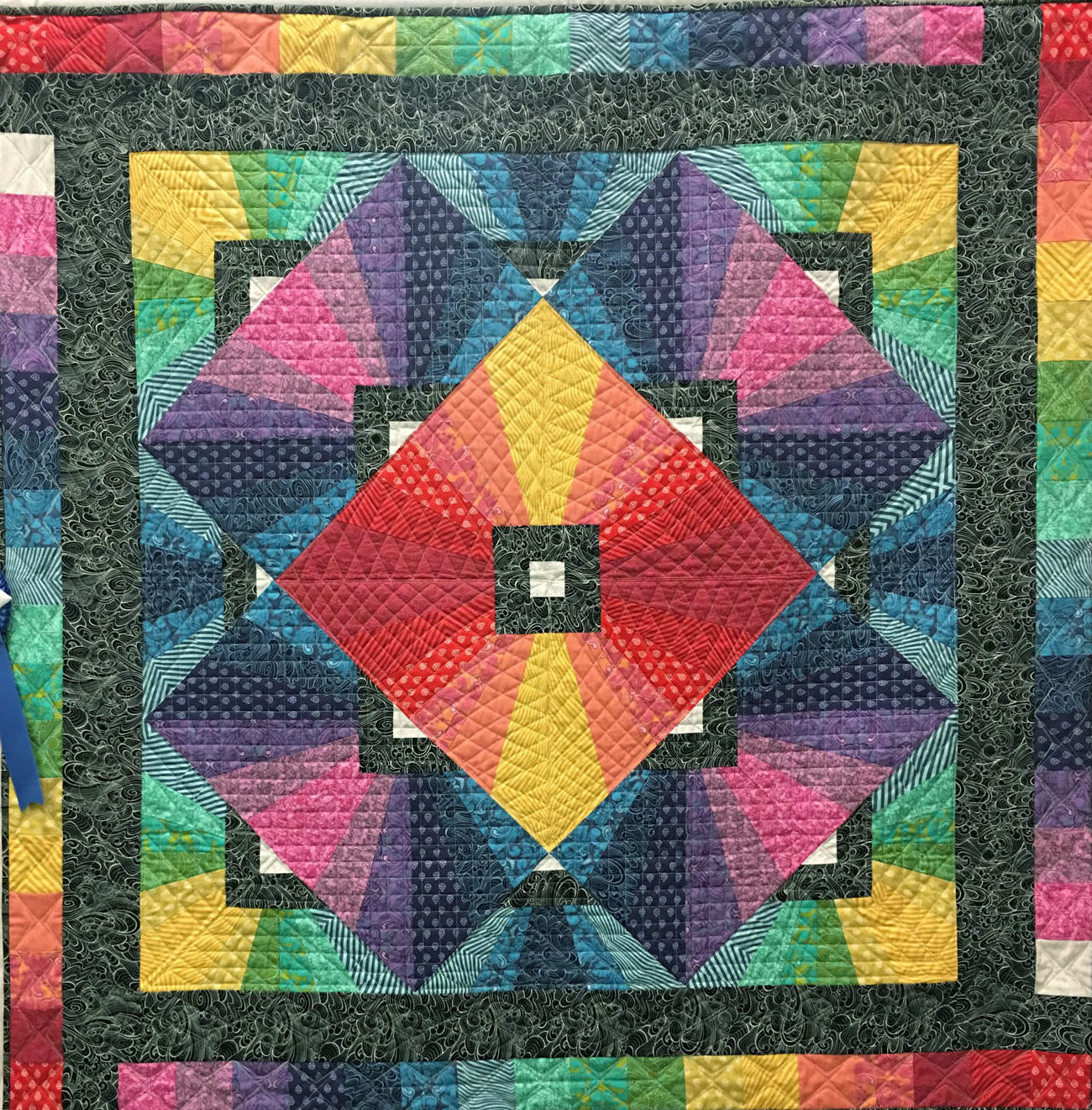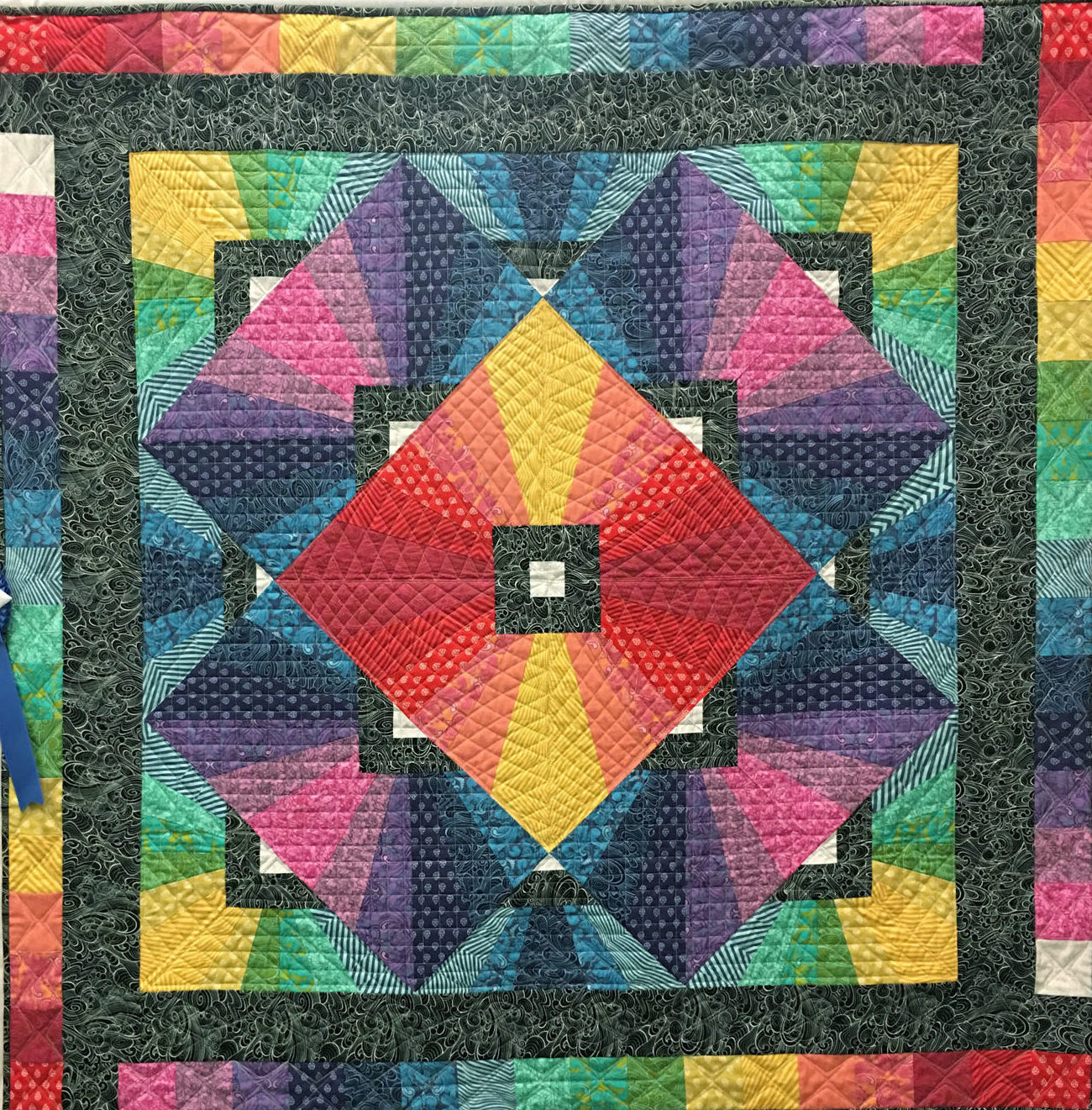 Friendships formed through the Kitsap Quilting Guild can last for decades...
...and change lives forever.
306 "Best Prism Ever" made and quilted by Marj Deupree, 1st place Med/Lg Individual Quilt, 2018 Kitsap Quilters Guild
Monthly Guild Meeting
We host speakers and demonstrations on quilting and textile arts every fourth Tuesday of the month at the North Point Community Church on Hostmark St. in Poulsbo, WA.  If you're interested in joining, please come and check it out.  We'd love to meet you in person.
Classes & Workshops
Our Classes and 3rd Saturday workshops are designed to be open to all members who wish to attend. You may want to attend one... or all offerings in a month – every month!
The Kitsap Quilt Show
Our annual Quilt Show will be in February 2023 at the Kitsap County Fairgrounds in the
President's Hall. Hundreds of quilts embracing traditional and modern quilting methods
and patterns are displayed. Our vendors offer new products & tools and this year we
will have a coffee vendor and two food trucks with good hot food.
Small Groups
Small groups allow members to learn, teach, and enjoy specific quilting techniques. Each group meets once a month.  Bring your sewing machines, tools, and project and share your passion of quilting with other quilters.
​No need to be shy! All levels of quilting expertise are welcome.
Mystery Quilts
You may enhance your inductive thinking skills as you work through step-by-step instructions of a quilt. This is a mystery because you do not know the end result until the last of the monthly instructions are published in the newsletter.
Raffle Quilt
Each year our guild members design, piece and quilt a beautiful item to raffle to the community. Members voluntarily complete blocks for this large undertaking.
Christmas Block Exchange
Our Guild has a wonderful tradition of sharing Christmas blocks. Perhaps you are new to the guild or have never participated. This year, join the rest of the guild in making Christmas Blocks! Before December, plan a lovely, creative 6-1/2 inch unfinished block. The only theme is the holiday!
In-House Quilt
Those wishing to join in complete a block. Each block submitted is equivalent to one chance to be the winner of the completed In-House Quilt.  Come to a meeting or check the newsletter for details.
Challenge Quilt
Each spring a quilt theme is presented to challenge our creativity. Members who wish to participate quilt their version of that theme.
Fabric Exchange
Bring one fat quarter for one opportunity to win a pile of fat quarters… or bring more fat quarters and have more opportunities! Each month the fat quarter theme is listed in the newsletter. Bring a fat quarter and play along!