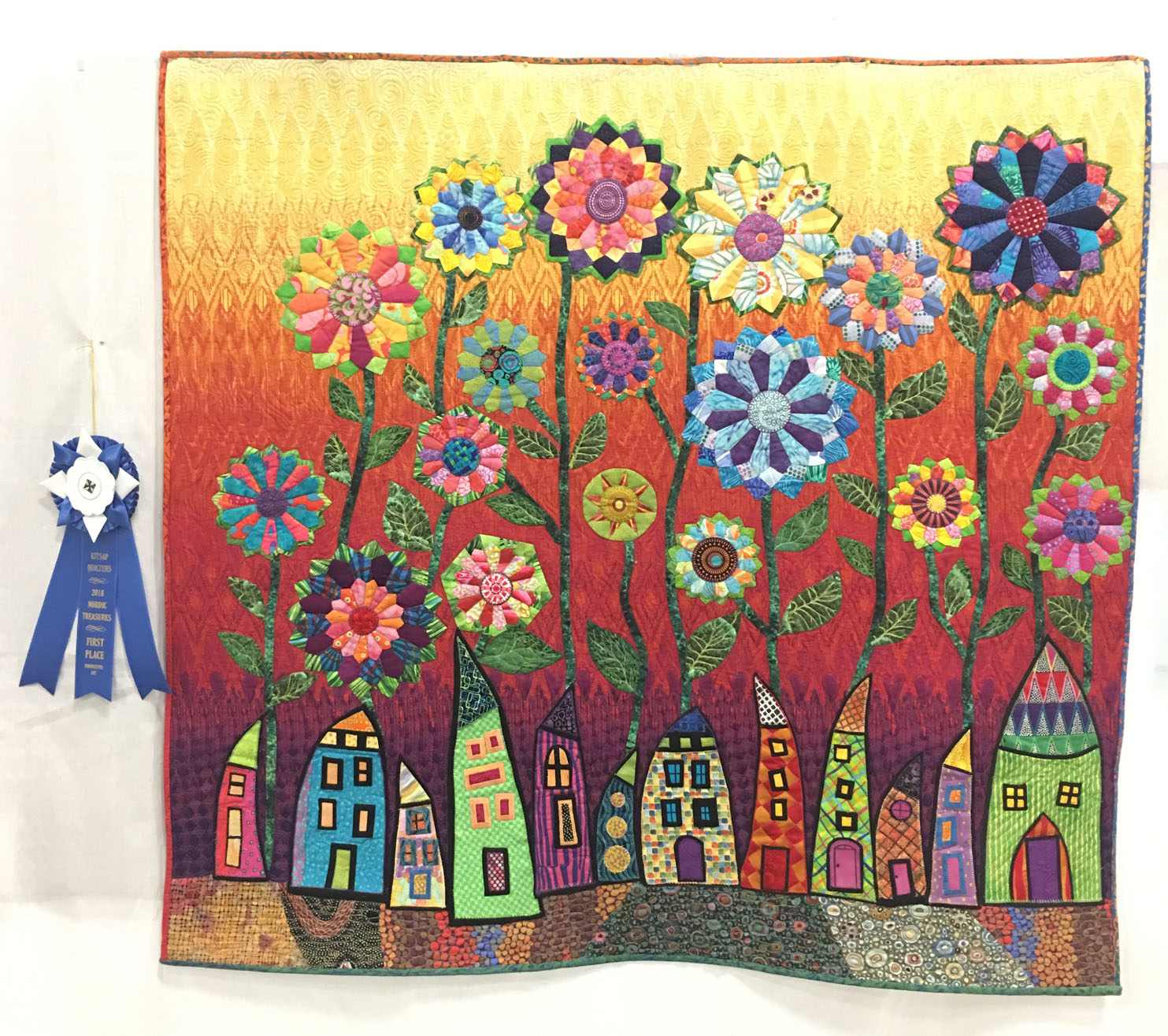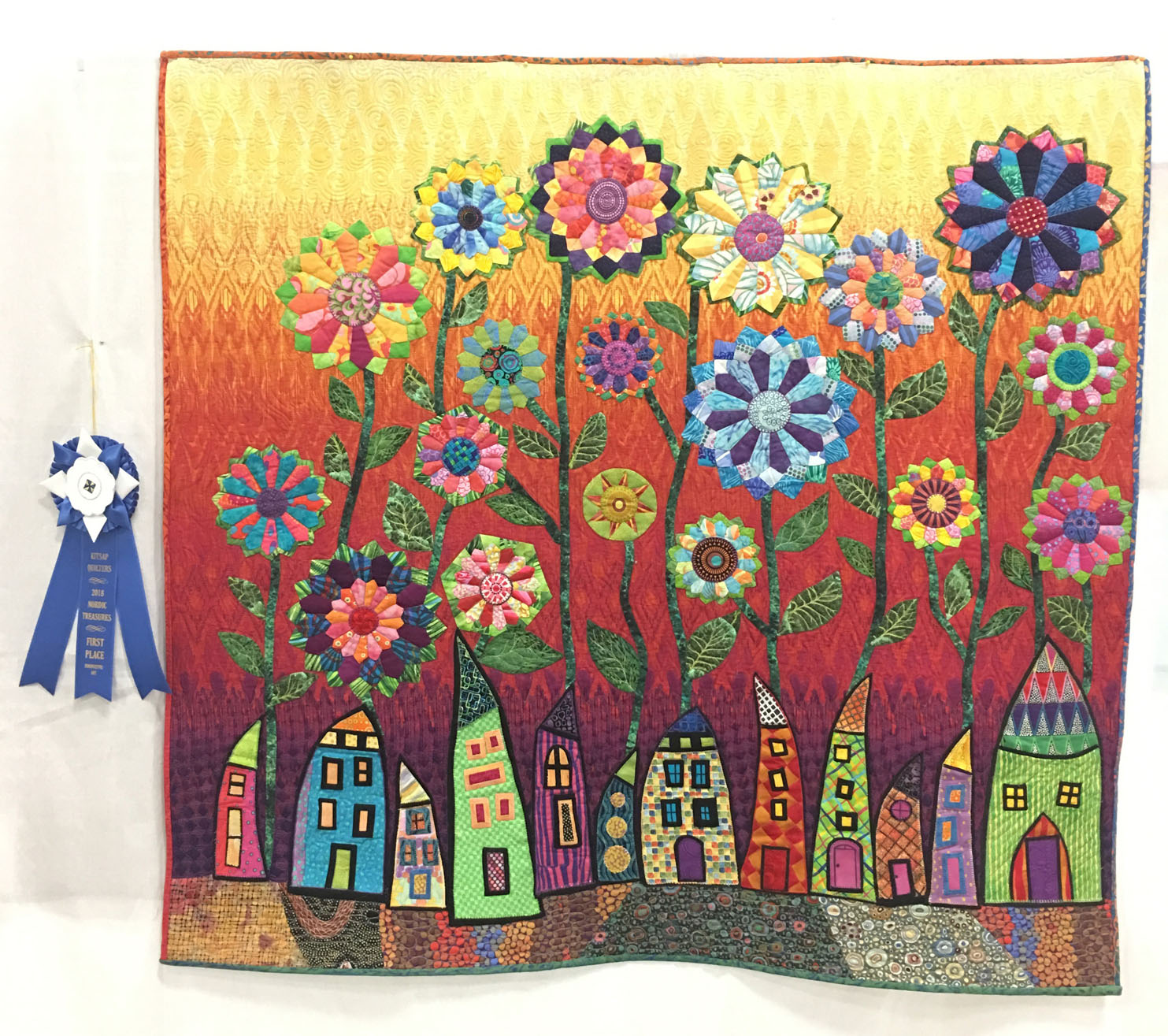 Join Us!
We meet the 4th Tuesday of every month at the North Point Community Church (1779 NE Hostmark St.) in Poulsbo, WA (across from North Kitsap High School at the corner of Hostmark and Caldart).
6:30pm social, meeting begins at 7pm
(Aug. & Dec. 6pm social, meeting at 6:30)
Mailing address: P.O. Box 714, Poulsbo, WA 98370
"Dresden Flowers" made by Terry Loy, quilted by Libie Peterson, 1st Place Winner Art Quilt, Kitsap Quilt Show 2018
General Meetings are a great time to meet and socialize with your fellow guild members, peruse the library, sign up for classes and events, have a chance to win the fat quarter exchange, conduct guild business, and enjoy our program. Don't forget Show and Tell... a chance to show off your latest quilted items and enjoy viewing other quilts and the stories behind them.  We look forward to see you there!